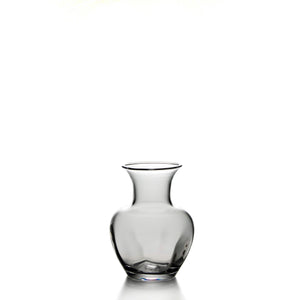 One of Simon Pearce's most popular vases, the facets of the traditional Shelburne Vase capture and refract light brilliantly. Four different sizes to display your flowers beautifully.
Handmade by Simon Pearce glassblowers using centuries-old techniques.
Medium: 9" H x 6½" W x 6½" D, 50 ounces
Materials: Glass
Made in: USA
Hand-wash with warm water and mild detergent.
Do not expose glass to extreme heat changes, such as filling with hot liquid or placing in the freezer. A shock in temperature can cause fractures.